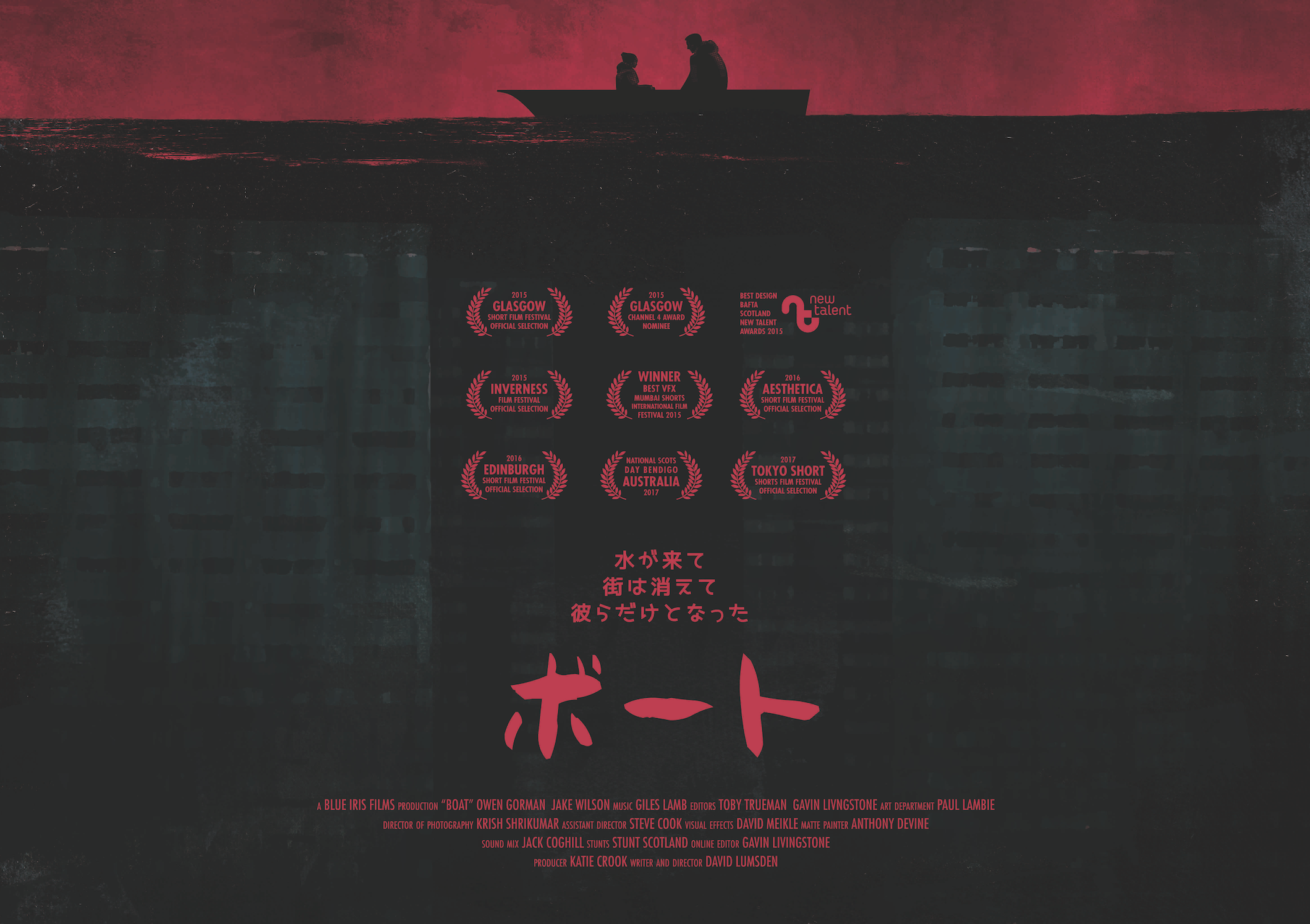 SHORT SHORTS TOKYO SCREENING
April 30, 2017 11:21 am
---
Boat will be screening at the Tokyo Short Shorts Festival 2017 as part of the Edinburgh Short Film Screenings. Curated by Paul Bruce at Edinburgh Short Film Festival.
Screening Times/Dates/Locations
6/7 Wed 20:00-21:50 YOKOHAMA
6/15 Thu 13:30-15:20 iTSCOM
6/16 Fri 15:40-17:30 YOKOHAMA
6/24 Sat 11:20-13:10 YOKOHAMA
This is very cool for Boat to be part of the selection, we had a poster made up for the event that also shows some of the other festivals we have screened at.
For more information on the screenings and the festival check out this link.
Give us a shout and let us know what you think of the poster.